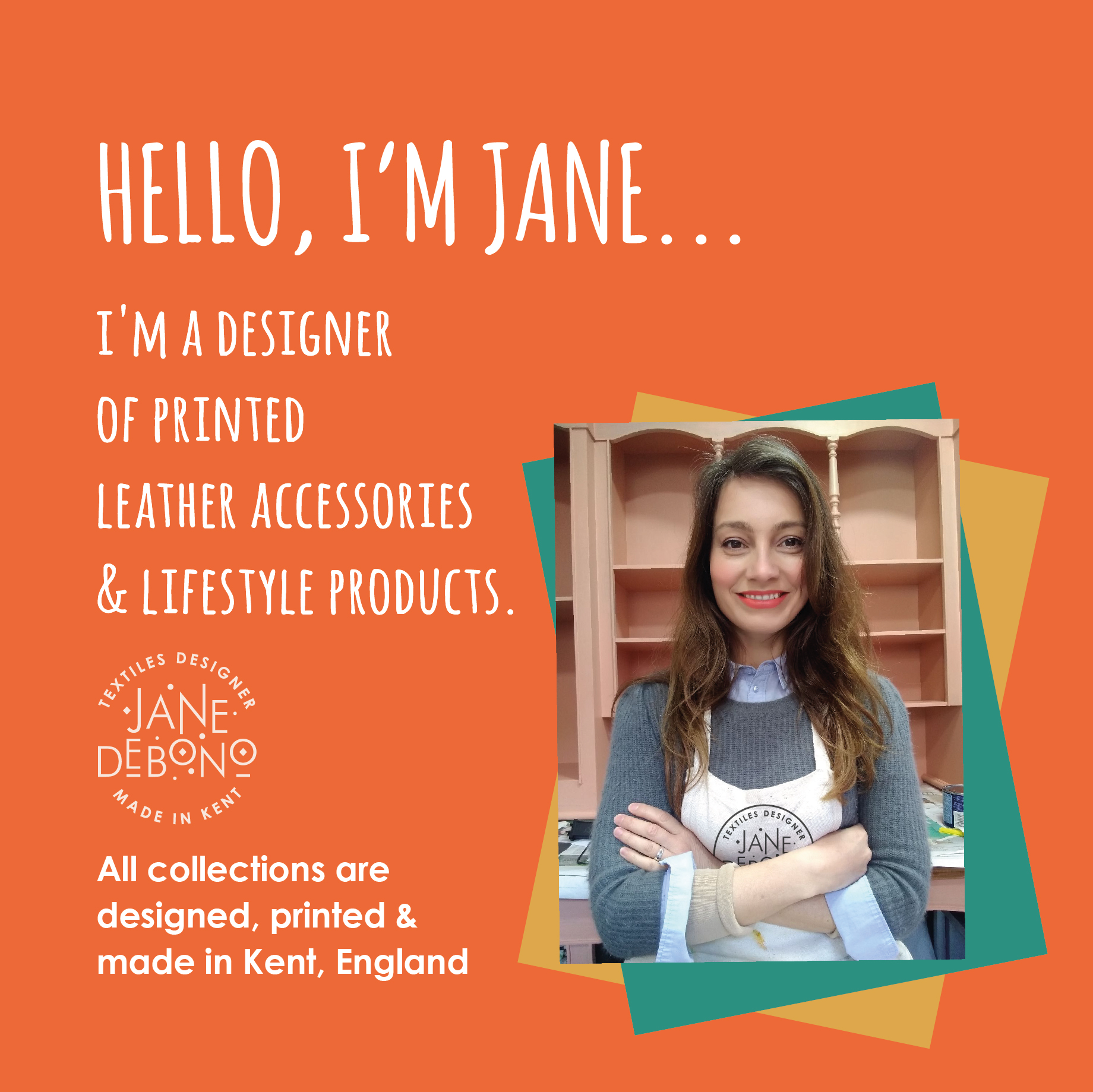 Jane de Bono is a textile designer first hand, who began experimenting as a student with leather in 2001. It remains her chosen material for surface decoration and she now provides a collection of stylish and functional accessories.

Studying at the prestigious London College of Fashion and The University of East London she graduated with Distinction and 1st Class Honours.

Having set up a print and leather workshop right in the heart of East London, partially funded by The Prince's Trust, she was selected for The Walpole Luxury Goods 12 month mentoring scheme and was one of 12 designers selected from 120 business start ups to receive training from some of the top most luxurious brands. Bill Amberg and Ettinger (Luxury Leather Brands) were her mentors.

Jane's work ethics and strong need for sustainability stems from previous work in the vintage and second-hand trade. Up-cylcing many leather and cashmere items for Rokit London, The East London Thrift Store and Topshop concessions. To be eco-concious, wasn't the original intention, but from being a small start up business that needed to find creative ways to save money. Having rescued so many items of clothing and leather that would have otherwise ended up in landfill, sustainable design has become integral to her business. Some what of a struggle during the early 2000's to find others who shared those values. It meant saying no to many companies and suppliers with bad work ethics and need for mass-consumerism.

" The world is a different place now than back then, we are more consicious of the Buy Less, Buy Better ethos and saving our planet.

Not a big fan of throwaway fashion, or mass-production- Everything is sourced and made with that in mind. Sustainability is the mission here! Everything is designed with premium quality materials and made to stand the test of time and grow old gracefully."

All collections are designed, printed and crafted by hand in Jane's little workshop by the Kent coast of England.
Subscribe to the newsletter